Today, we will answer the age old question: When were shoelaces invented?
Not really...but we will talk about how to repair damaged plaster walls using scrap drywall and joint compound. 
First, if you don't already know, it's good to understand the difference between drywall and plaster walls. Basically, both wall systems cover the 2x4 framing that makes up the structure of any wall. Plaster is put on wet in several layers over thin strips of wood nailed horizontally to the studs. Drywall is essentially gypsum and a few additives compressed between two pieces of heavy paper and is screwed (or nailed) directly to the stud structure. The joints between the sheets of drywall are then taped and covered with joint compound, sanded smooth, and painted. 
With a few simple tools, a bit of patience, sandpaper and some paint, you'll be able to make the damage look like it never even happened. 
You will need:
Drywall Patch (easy to find at Lowe's or Home Depot in a 2'x2' square) 
Joint Compound (also easy to find at any home improvement store)
Fiberglass tape 
Putty Knife (6")
150 grit sandpaper
Tape Measure
Utility Knife
Pencil
Paint to match wall (or re-paint whole wall)
STEP 1: Assess the Damage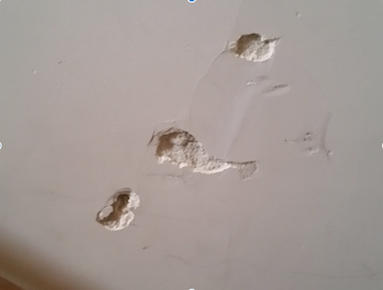 In the above picture, you can see some relatively shallow gouges in the plaster, as the lath is not exposed.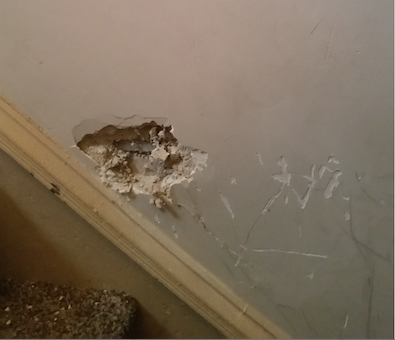 Ouch! That's almost as ugly as Tom Brady's missed catch in this year's Superbowl. The damage is deep enough to reach the lath, but the lath is still intact.
STEP 2: Create a Template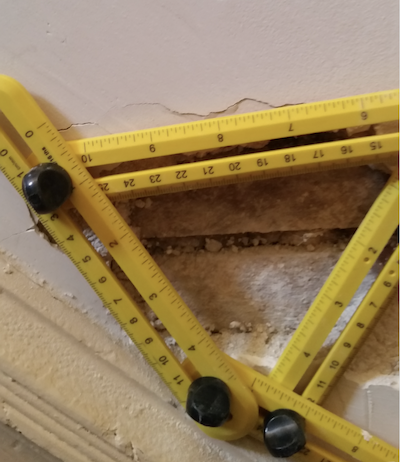 Use a tape measure, template tool (above), or get a scrap bit of cardboard and trace the inner edge of the damaged area to the cardboard with a utility knife.
Transfer the measurements to a drywall patch and cut out using a utility knife. 
STEP 3: Install Filler Piece(s)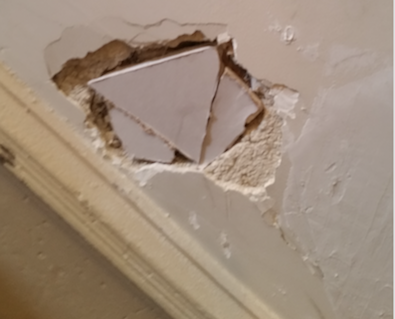 Behind the drywall is a layer of joint compound to help the patch adhere to the lath. I did this one in 3 pieces because I did not want to cut a uniform shape into the plaster and risk damaging an even larger area than necessary.
(Not pictured: apply a strip of fiberglass tape to give the repair some added strength)
STEP 4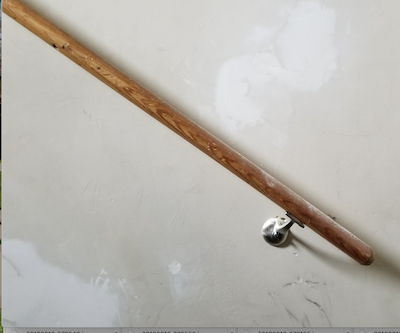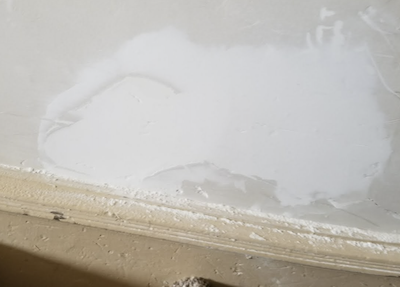 Apply a layer of joint compound to the damaged areas using a putty knife. I would recommend using a 6" knife for larger patch work. You may need to wait 24hrs and add a second layer. 
Sand smooth with 150 grit sandpaper. 
Step 5: Paint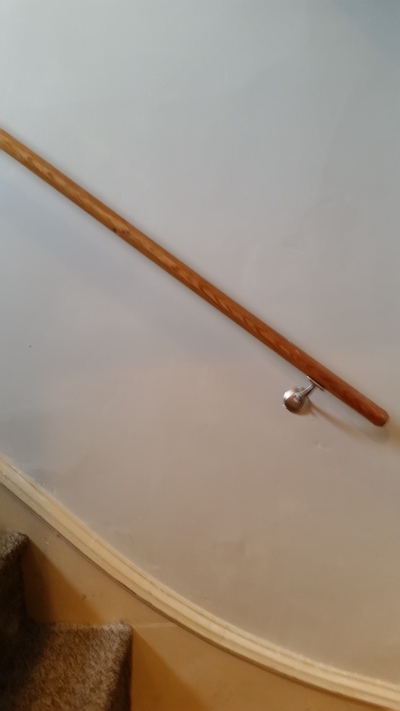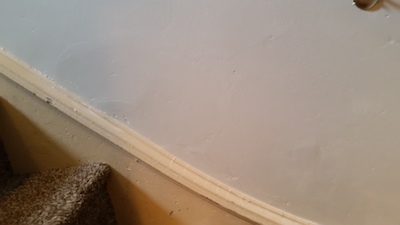 Once the patch has been sanded smooth, paint over the wall with matching paint, or just re-paint the whole wall (what I did for the client) and it will look like it never happened. 
BTW, no one knows exactly when shoelaces were first invented, but examples of lace-like straps on footwear date back to 3500 BC. They're just about as old as plaster walls!